When Microns and Milliseconds
™

Matter to Your Project
Custom Automation Solutions
We design, build, and support innovative engineer-to-order precision automation systems to solve our customers most complex advanced manufacturing challenges.
Contract Manufacturing
Our global Contract Manufacturing services bring your designs to life with our world-class production technicians, global supply chain partnerships and MRP-inventory controls.
ZeroTouch® Metrology Products
Explore the expanding ZeroTouch® family of high-speed, non-contact metrology and inspection platforms for rotors, stators, brake discs, orthopedic impants and various precision parts.
Key Applications
Turbine and compressor blades
Vanes
Nozzles
Shrouds
Impellers
Diffusers
Blisks
Landing gear components
Fuel manifolds
key applications
Brake rotor inspection
Stator frames and hairpin inspection
Battery assembly and test
Inverter assembly​
Engine block and piston bore inspection
Exhaust manifold inspection
Powertrain component inspection
Body in white and post-painting defect inspection
Gear inspection
Clutch weld inspection
Valve seal inspection
key applications
Laptops/Tablets
Large panel displays
Cellphones
Circuit boards
Printers
Wearables
High-volume manufacturing
Key Applications
Battery assembly and test
Solar panel assembly, inspection, and test
Inverter assembly
Key Applications
Medical packaging and label inspection
Orthopedic implant metrology and inspection
Catheters/Intravenous needles
Heart valve inspection
Complex implant assembly automation
Embolic coil assembly and inspection
Syringe assemblies
UDI marking​
Key Applications
Precision metrology for complex machined parts
Multi-process precision assembly
Advanced manufacturing processes
Key Applications
Wafer handling/processing
Wafer (de)lamination
​​Fan-out technology
Via inspection
Die attach
​Inkjet nozzle plate
​Probe cards
Custom wafer metrology​​
Build-to-print
Creating Brilliant Advanced Manufacturing Solutions
Not all automation is the same. Precision Automation requires another level of expertise and that's what defines us. When you need a robust and innovative solution to a complex manufacturing problem, DWFritz Automation is your world-class precision automation partner.
More than a Billion Parts Inspected and Counting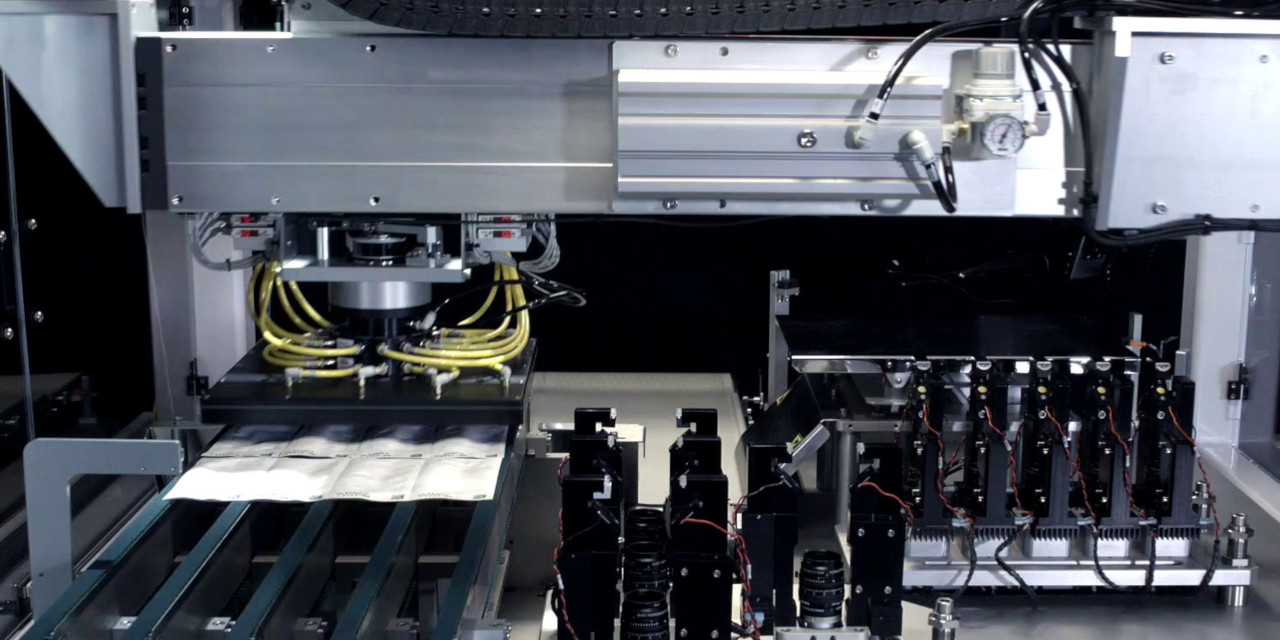 Case Study : Class 3 Medical Device Package and Label Inspection
Download our latest case study to learn how DWFritz designed an automated system to ensure phamaceutical and medical inspection compliance using advance machine vision increases reliability, decreases costs and dramatically reduces contamination risks.