Aerospace
Automated precision inspection systems of critical aerospace components made from various materials.
Our adept use and mastery of custom lighting solutions, and multiple vision technologies results in industry-leading solutions to manufacturing complex challenges when assembling and inspecting critical aerospace components that are made from specular materials such as titanium, aluminum, and carbon fiber composites.
Turbine and compressor blades
Vanes
Nozzles
Shrouds
Impellers
Diffusers
Blisks
Landing gear components
Fuel manifolds
Non-contact metrology
Defect detection
Assembly automation
Coating inspection
Crack detection
Digital twin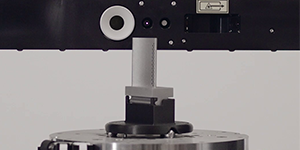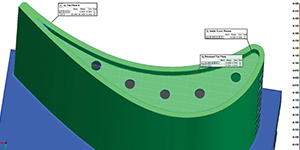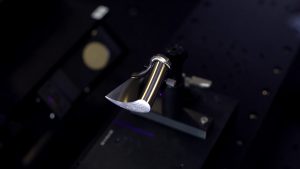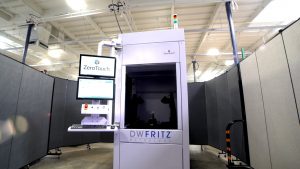 Advanced Solutions for Aerospace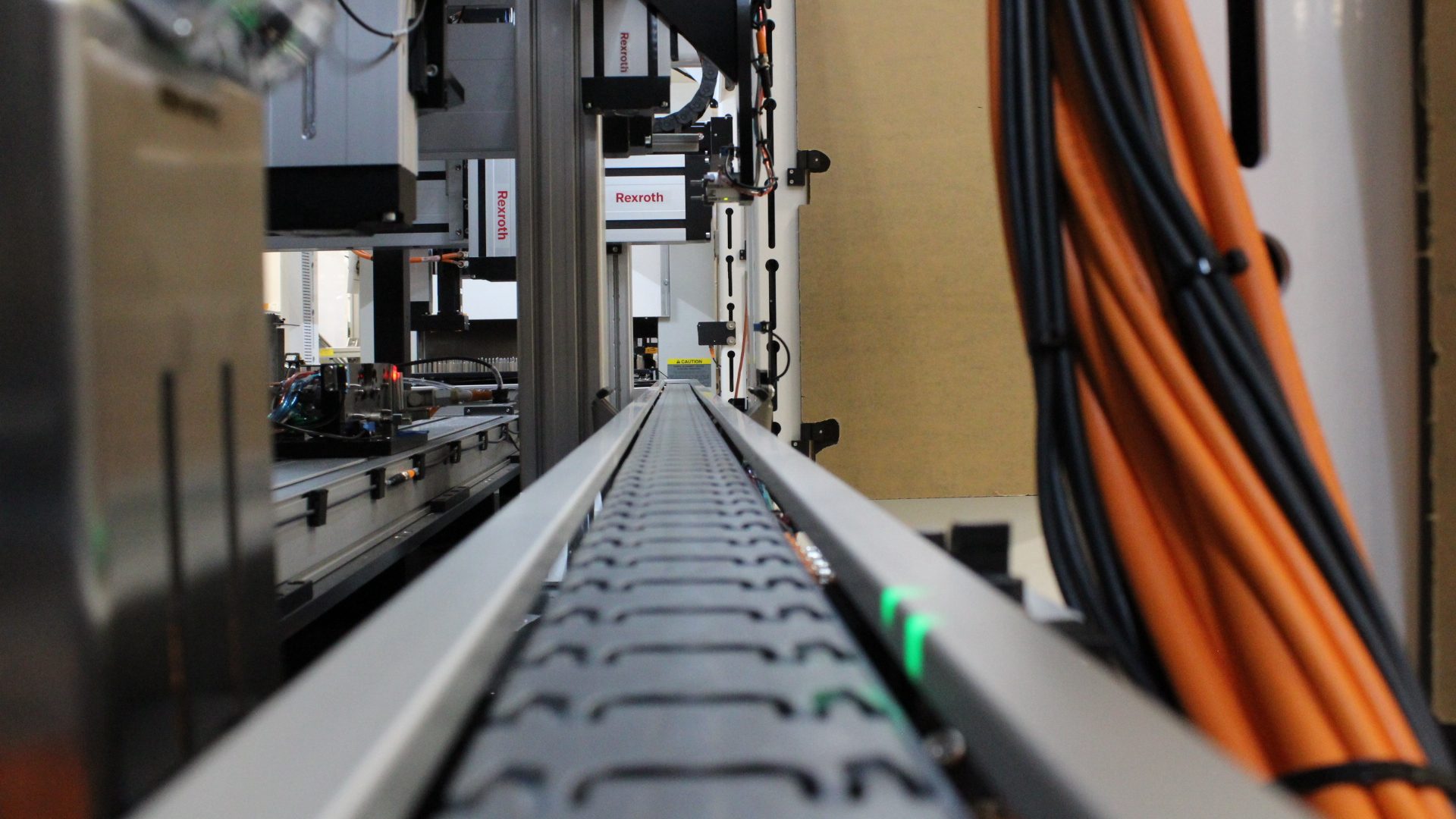 Efficiency, safety, and throughput are the hallmarks of automation in the aerospace industry. Our advanced automation solutions employ a range of solutions, including robotics, conveyance, machine vision, advanced lighting, and multiple sensors to perform high-speed metrology and inspection of critical aerospace components.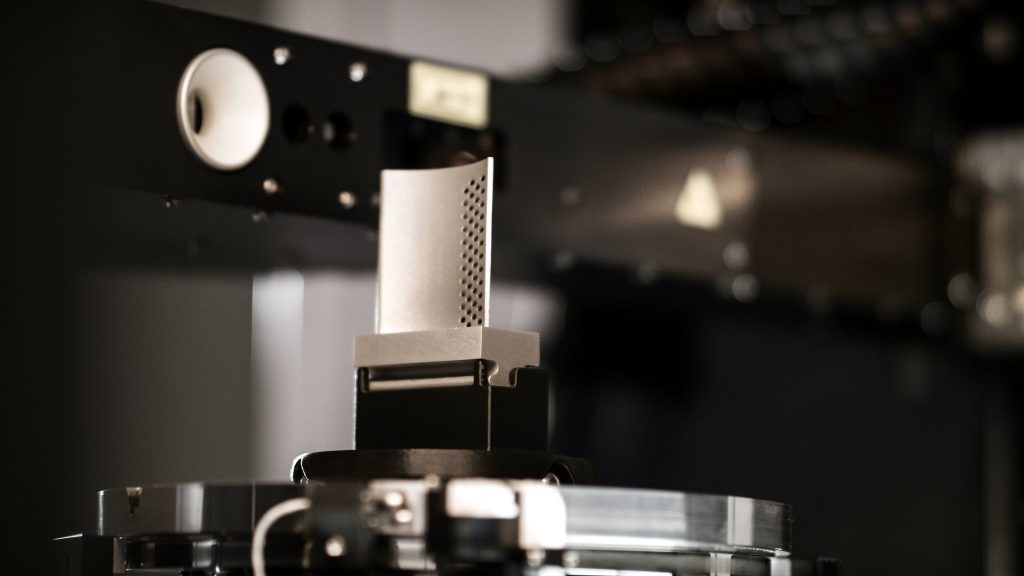 Helicopter engine components with over 250 Critical To Quality (CTQ) features typically require multiple systems, including CMMs, optical comparators, micrometers, and gaging stations, and over 3.5 hours per part to perform all measurements. Our high-speed, non-contact metrology systems performed all required measurements on 100% of parts on one system in 42 minutes, reducing the overall cost profile, improving part quality, and increasing throughput.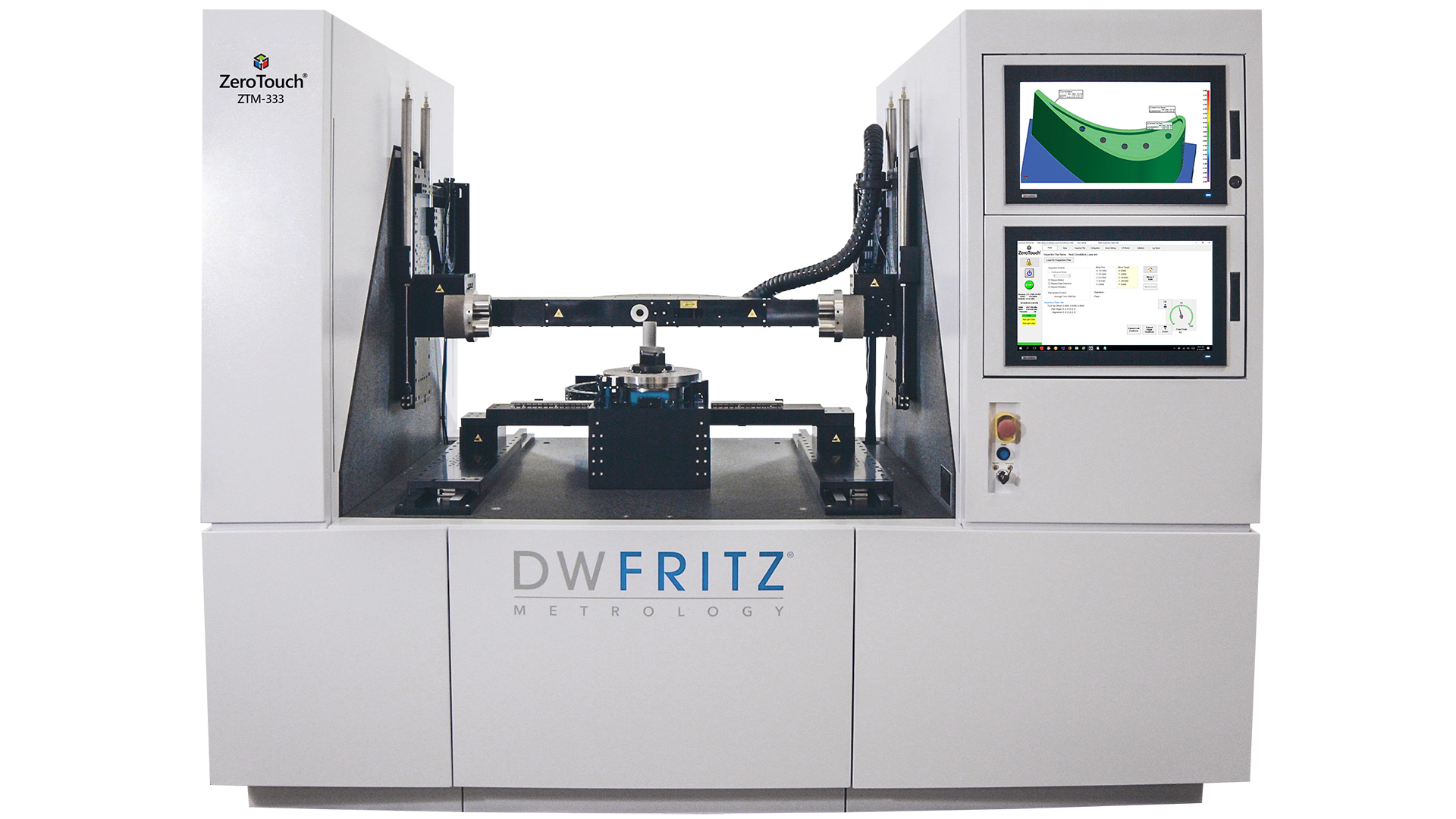 Complex aerospace components, such as compressor vanes, traditionally require 100% inspection of features to meet the highest quality standards. High-end CMM inspection systems can require more than five hours per part for production runs, and 11 hours per part for 1st part inspection, creating an inherent production bottleneck. Our ZeroTouch® Flexible Metrology system inspects the entire part surface of compressor vanes up to 2x faster than traditional methods without requiring special developer coatings for specular surface finishes.
Our aerospace client sought a new solution that would accurately measure compressor vanes at higher speeds.