Responsible Integration, Social & Environment (RISE)
Our Corporate Social Responsibility Program
Recognizing that we do not stand alone as a company, but that we rely on the support of the people and environment that surrounds us, the mission of RISE is to Find A Better Way to improve the social and environmental impacts of our work.
Our goal is to sustainably grow with all our stakeholders in mind—employees, clients, vendors, the communities in which we operate, and our environment. To do so, our RISE team continuously works to reduce our impact on the environment, improve our risk management, and better the lives of our employees and the people around us.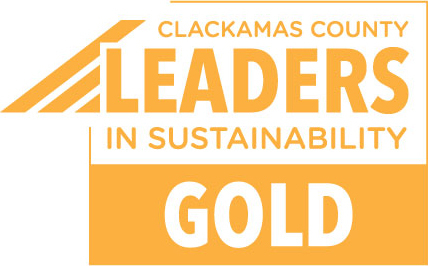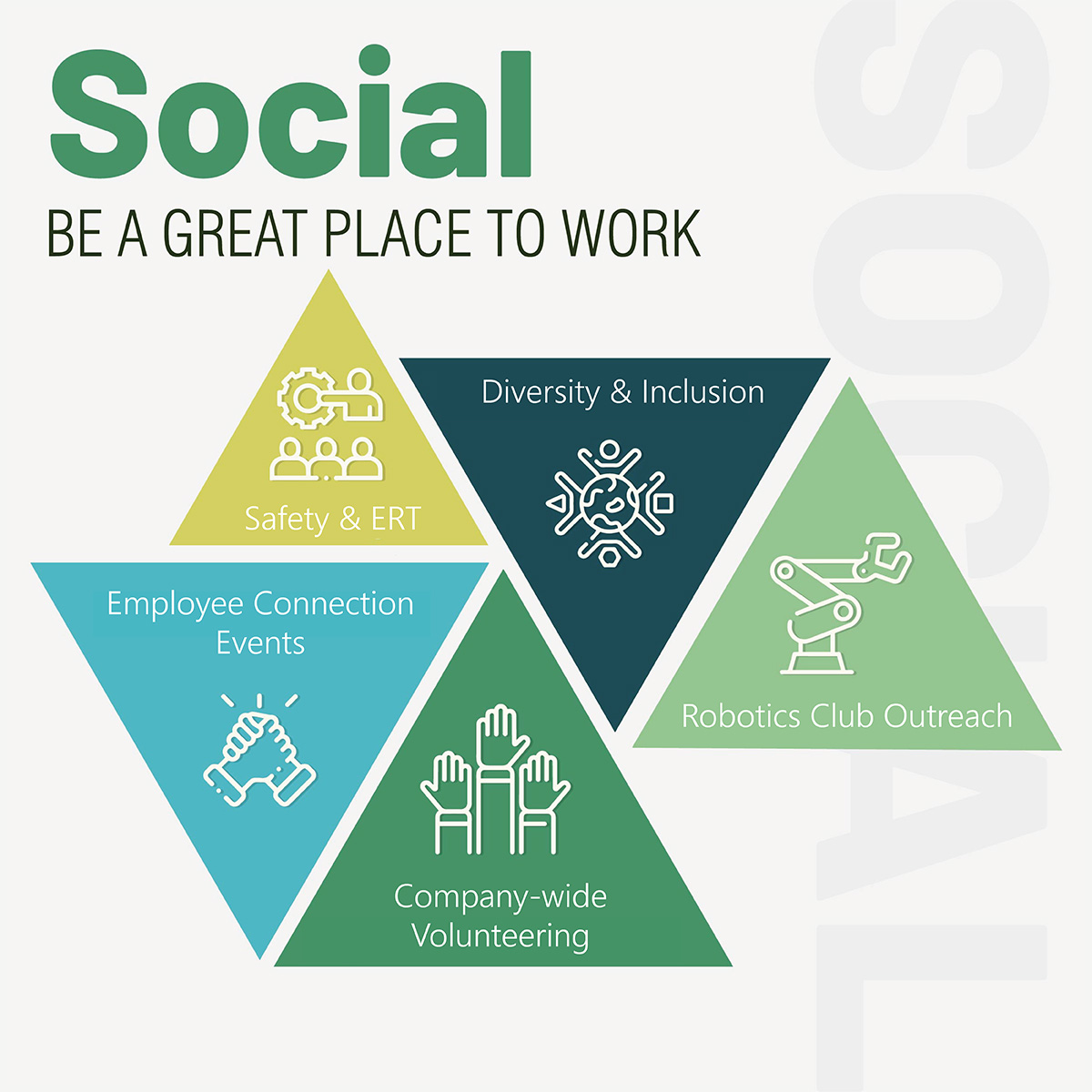 Robotic Team Committee – By leveraging our experience and expertise, we establish and support mentoring, events, and grants for local robotics programs.
Organized Volunteer Events – We actively identify opportunities to make a positive and meaningful contribution to our local communities.
Employee Connections – We foster cross-functional communication and networking to provide connection opportunities for employees across teams.
Training – By training and developing our employees internally, we enhance their knowledge and career mobility.
Diversity & Inclusion – Our active and continuous efforts ensure a high level of diversity and inclusion in our workforce.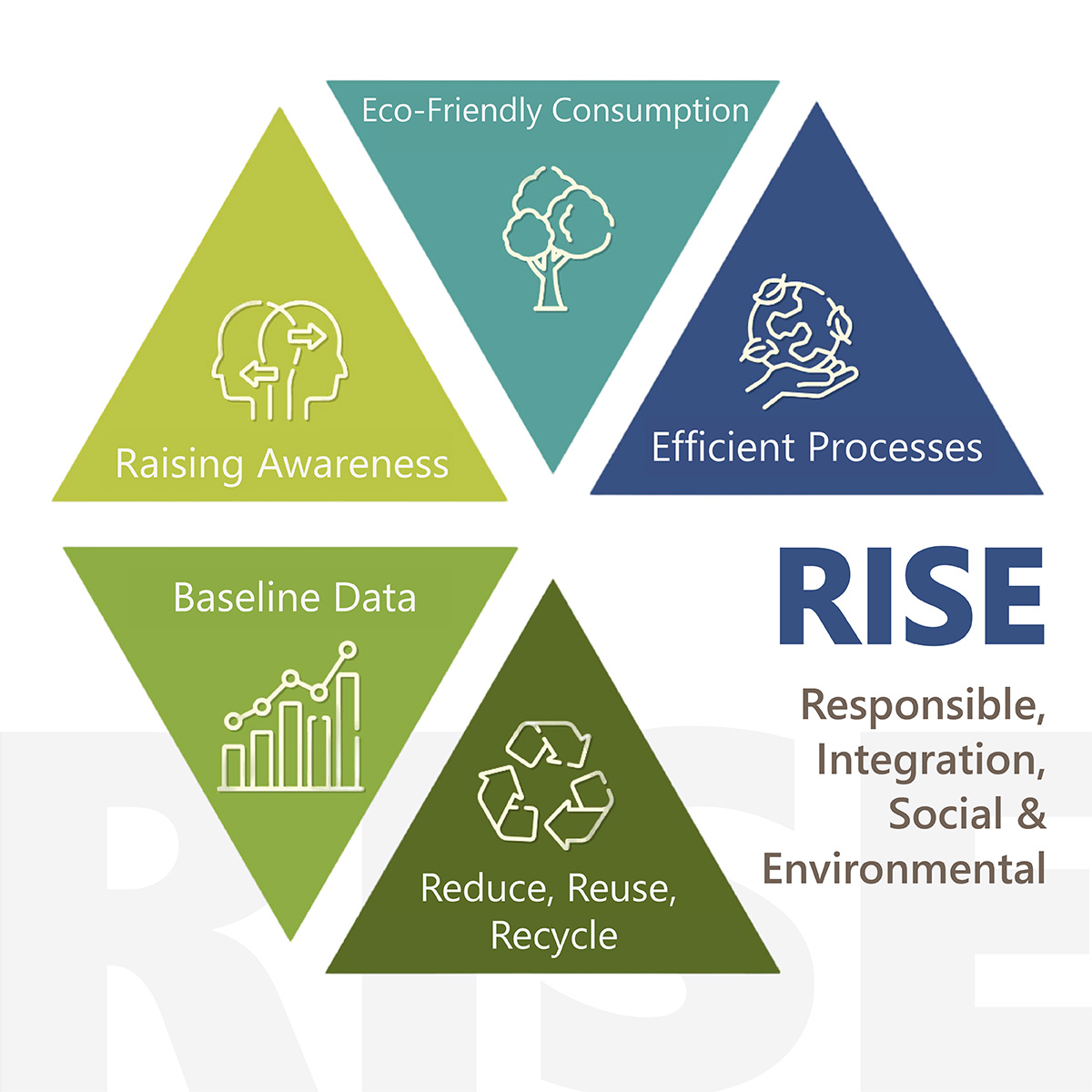 Reducing & Recycling – We actively work towards reducing our waste by increasing our recycling and reusing or donating where possible.
Greener Products – Through our global supply chain partnerships, we research and consider environmentally friendly, high-efficiency options for purchases.
Baseline Data – We maintain a set of baseline data to measure our environmental impacts and prioritize sustainable improvements.
Efficient Processes – Through continuous operations improvements, we ensure efficiency through an environmental lens.
Raising Awareness – By bringing awareness to our employees, we make day-to-day decisions from an environmental viewpoint.
Monthly Social Events
Our DEI team works hard to plan monthly social events that offer employees a time to relax and interact with their colleagues in more casual environment either by flexing their creative skills "Painting with Bob Ross" or sharing food, beverages, and games while listening to live music .
Recycling Day
Our company-wide recycling day where employees could bring items from home for proper disposal, donation, or recycling. This event was a huge success, generating:
198lbs of batteries (alkaline, lead acid, lithium-ion)
150lbs of scrap steel
74 light bulbs (incandescent, halogen, compact fluorescent)
3 large tubs of plastic film
1 large tub of Styrofoam
2 gaylords full of Goodwill items (clothes, toys, chairs)
1 gaylords full of e-waste
153lbs of recycle wood
Community Garden
DWFritz dedicated 4000 square ft of our property for employees to cultivate and tend a community garden. We provide 10×10 garden plots to any interested employees for cultivating fresh fruits, vegetables, herbs, and to contribute to the environmental health of our community.
Women in Tech Day
DWFritz celebrated Women in Tech Day with an afterhours charcuterie mixer featuring refreshments, networking with fellow and aspiring engineers, and a panel discussion with guest speakers Allison Jones PLY – Sr. Mechanical Engineer at DWFritz and dual Skiing and Cycling Paralympian, Yarisa Yaroch Gonzalez – Director of Software Development at Biotronik/Micro Systems and Member of the Board of Directors for Girl Scouts of Oregon and Southwest Washington, and Ingrid Liao – Portland Technology Development Engineer at Intel Corporation and President of the Society of Women Engineers, Columbia River section.