Brilliant People Thrive Here
Core Values
At DWFritz, our success has always been the result of the life experiences, unique capabilities, talents, and individual perspectives of our staff. This diversity promotes creativity, mutual respect, and individual growth—all of which are central to our Core Values. To continue to inspire collaboration, innovation, and to bring the best solutions to our clients, we are committed to cultivating and preserving a culture of diversity, equity, and inclusion.
Our core values form the fabric of our company and we foster a culture of people who thrive on these values. Our core values help us build long-term client relationships, work together collaboratively, and develop our own talents.

Act with Integrity and Honesty
We strive to do the right thing, even when no one is watching. We value honesty and transparency by committing to doing what's best for our clients, teammates, and company, which contributes to a healthy and safe working environment.

Find a Better Way
We challenge ourselves and our teammates to see what's possible and find creative ways to solve challenging problems. Our goal is to constantly improve and better understand the client's true needs.

Collaborate and Share the Credit
We strive to create an environment that respects the diverse viewpoints of team members and value all observations and opinions. New ideas and perspectives are both welcomed and appreciated.

Deliver Solutions We Can Be Proud Of
We deliver innovative, high-precision automation solutions that ensure superior product quality and high throughput for our clients. We develop long-term business relationships by applying our expertise and dedication to bringing significant value to our partners' businesses.

Wow the Client
We care about providing a quality experience to our clients. From concept to final solution, we own the client's problem and aim to exceed their expectations by communicating honestly and regularly, and adapting to changing needs.
From our state-of-the-art engineering lab, which provides access to cutting-edge technologies, to our modern, open-office environment, DWFritz will impress you as soon as you walk in the door.
Our days begin with fresh, warm oatmeal served up in our spacious and elegant lunchroom before we spend our days collaborating and developing brilliant solutions. Employees break away from work to enjoy lunch at nearby eateries or stay in for one of our Lunch & Learn sessions. Others participate in group runs on the trails throughout the Wilsonville business parks or work out in our private gym.
Company events include our summer picnic, bring your-kids-to-work day, lunch potlucks, shuffleboard, and ping-pong tournaments help build camaraderie and stronger collaboration.
Benefits Highlight
Excellent Medical, Dental, and Vision Insurance
Health Savings Accounts or Flexible Savings Accounts Available
Life Insurance
Exceptional 401K Offering: Safe Harbor + Company Match
PTO Starts at 15 Days and Accrual Increases with Tenure
Paid Volunteer Day
10 Paid Holidays Per Year
Company-wide Bonus Program Paid Out Biannually
Workplace Perks
Special Interest Employee Groups
State-of-the-Art Facilities
R&D Engineering Lab
Hybrid Remote and/or Flexible Work Schedule
Onsite Gym with Lockers & Showers
Adjustable Height Desks
RISE Corporate Social Responsibility Program
Daily Oatmeal & Coffee Bar
Community Garden
Monthly Social Employee Engagement Events
Electrical Vehicle Charging Stations
Innovation & Entrepreneurship
DWFritz employees are encouraged to "Find a Better Way"—a core value that makes us an industry leader and promotes our continued growth. Our state-of-the-art R&D lab provides employees the opportunity to experiment with the latest automation and inspection technologies, and then submit ideas for new businesses and products through our incubator program.
Leadership
Our leaders are authentic in their desire to see employees flourish, which drives their focus on long-term and sustainable growth strategies. They empower their teams to share ideas and encourage creativity. A diverse group of highly experienced people, our leaders set excellent examples by practicing our core values and recognizing staff that exemplify these values.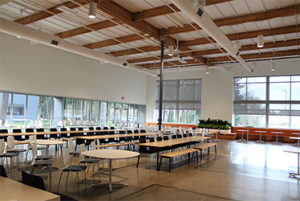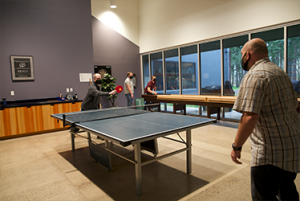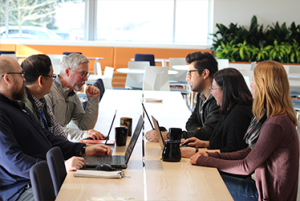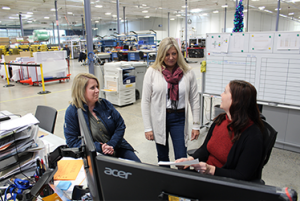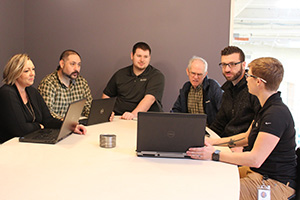 DWFritz is committed to welcoming and celebrating diversity and inclusion, as well as promoting gender equality. DWFritz encourages all candidates, irrespective of gender, nationality, religious and ethnic backgrounds, including persons living with disabilities, to apply to become a part of the organization.
If you need assistance or accommodation applying to our current job openings, please contact Talent Acquisition at talentacquisition@dwfritz.com.
DWFritz participates in E-Verify. You may review the E-Verify Participant poster and IER Right to Work poster for more information.
DWFritz is committed to respecting your privacy. This Privacy Notice describes how we collect, use, and retain information or data that you provide to our Recruitment and Human Resources team.