Your World-Class Precision Automation Company
We strive to develop long-term business relationships where we can apply our expertise, innovation and dedication to bringing significant value to our partners' businesses.

Careers
We value our employees as much as we embrace our freelance movement and welcome the opportunity to work with contractor partners.

Legacy
Founded in 1973 on a hollow-core door and two saw horses, DWFritz Automation has grown into an industry-leader of high-volume precision automation.

Corporate Social Responsibility
The mission of RISE, our corporate social responsibility program, is to Find Better Ways to improve the social and environmental impacts of our work.
Established in 1973, DWFritz Automation is a leading global provider of precision metrology, inspection, and assembly solutions for advanced manufacturing. We design, build, and support engineer-to-order automation systems and high-speed, non-contact metrology products, as well as offer world-class build-to-print manufacturing services.
We are now a Sandvik company, having been acquired in October 2021.
Our clients partner with us to develop unique, high-precision automation solutions that ensure superior product quality and high throughput. We do our best work when projects demand tolerances measured in microns, not inches, and throughput is counted in parts per second, not parts per hour.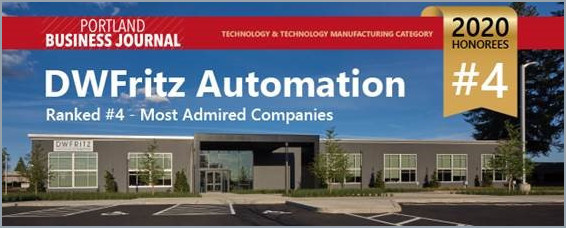 At DWFritz Automation, microns and milliseconds matter. They represent the level of precision achieved by the automation systems we design and build. We routinely develop automation systems and production lines that attain 50-micron or better tolerances, or hit dispensing speeds of 150 milliseconds per placement with 20-micron repeatability.
This is how we define precision automation. 
We design, build, and support engineer-to-order automation systems that solve some of our customers most difficult advanced manufacturing problems.
Explore the expanding ZeroTouch® family of high-speed, non-contact metrology and inspection platforms for rotors, stators, gears, brake discs and various precision machined parts.
Our global build-to-print services bring your designs to life with our world-class production technicians, global supply chain partnerships and MRP-inventory controls.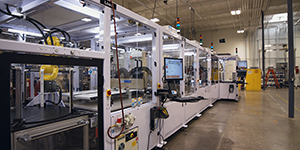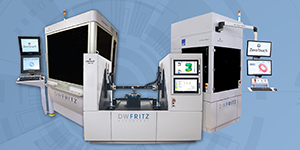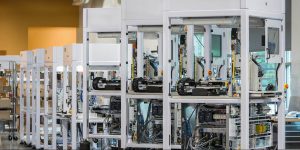 Sandvik Manufacturing Solutions is a global, high-tech engineering group with a strong focus on enhancing customer productivity, profitability and sustainability through our unique expertise and solutions. We bring together world-leading tools, machining and industrial know-how with the latest in digital manufacturing and software solutions.
Sandvik Manufacturing Solutions covers the areas of digital manufacturing and software solutions, additive manufacturing and industrial metrology, where Sandvik is uniquely positioned due to its extensive industry experience and expertise in advanced materials and materials shaping. The offering spans the entire component manufacturing value chain – from design and planning to preparation, production and verification. We are focused on advancing the world through engineering, continuously developing both our customer offerings and core competencies, for instance by adding new digital technologies.
By adding DWFritz Automation to the Sandvik Manufacturing Solutions business area segment, Sandvik has expanded its current metrology and automation offerings while taking a leading position in in-line metrology, including a broader position in high-speed, high-volume, non-contact inspection and assembly automation.
Since our founding, DWFritz has continuously advanced the interests of our customers by being innovative and investing in new technology to accomplish their critical missions. The opportunity to become part of the Sandvik family allows us to add even more value to our customers and partners, as well as expanding our footprint across key global markets.
We serve an impressive portfolio of clients, including many Fortune 500 corporations, supporting locations around the globe including the Americas, Europe, and Asia. Our systems are shipped and installed world-wide. When you partner with DWFritz, you partner with one global team.
DWFritz Automation LLC
World Headquarters
9600 SW Boeckman Road
Wilsonville, OR 97070
Sherwood Location
21150 SW Cipole Place, Suite #120,
OR 97062
Toll Free: +1.800.763.4161
Tel: +1.503.598.9393
Fax: +1.503.624.2799
DWFritz Automation China Ltd.
Suite 603 , Building #2, Xinlian Science & Technology Park, No. 1535 Hongmei Road, Xuhui District, Shanghai 200233. People's Republic of China​
Tel: +86.021.54651608
DWFritz Europe SAS
3, rue Emmanuel Philippot
F-35230 Saint-Erblon, France
Tel: +33 (0) 55.59.53.53