Our Events
Keep up with the latest developments at DWFritz Automation with a calendar of trade shows we'll be attending.
Control 2023
Meet us at Control 2023 to discover the latest innovations in digital and traditional manufacturing, experience new technologies, and find processes to solve your manufacturing challenges. Visit with our team at Hall 9, Stand 9202 and learn more about our ZeroTouch® family of high-speed, non-contact metrology systems.
Location
Stuttgart, Germany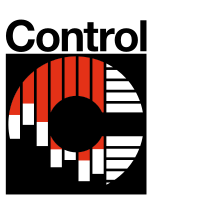 Automate Show 2023
Meet us at Automate Show 2023 to discover the latest in automation and robotics, experience new technologies, and learn directly from automation experts who can solve your most complex manufacturing challenges. Visit with our team at Booth 1610 and learn more about our custom full automation solutions.
Location
Detroit, Michigan
Venue
Huntington Place Convention Center

The Battery Show 2023
Join DWFritz at The Battery Show to meet with the engineers, business leaders, industry companies, and innovative thinkers creating the ground-breaking products of the future. Visit with our team at Booth 1659 and learn more about our custom automation capabilities.
Date
September 12-14, 2023
Venue
Suburban Collection Showplace

In-Line Inspection of EV Transmission Components
Watch this on-demand webinar where DWFritz experts discuss the need for and application of in-line inspection for key transmission components for EVs. Specifically, we will discuss market needs and 3D inspection case studies for inspecting gears, traction motor, brakes and clutches. The case study articulates the need to provide real-time feedback on dimensional and defect information, thereby assisting EV manufacturers to improve part quality and production yields.
High-Throughput Precision Manufacturing of Battery Cells
Experts from DWFritz Automation and Bosch Rexroth discuss the development of a fully automated high-speed battery manufacturing line requiring precision material handling and motion control coupled with advanced web handling to ensure the precise stacking of the cell with micron-level accuracy. The line uses custom software, conveyors, vision systems, defect detection technology, dispensers, laser trimming, and magnetically-driven flexible transport systems to move and process the cells with speed and accuracy.
How Can ZeroTouch® 3D Metrology Reveal Gaps and Reduce Your Tactile Strategy Risk?
Experts explore an innovative, high-speed, non-contact technology that enables three-dimensional precision across your production parts to ensure that the capture of 100% of your Critical-To-Quality (CTQ's) measurements are providing you with insights and feedback at the earliest possible stages in production.
Data Integrity: A Comparison of Point Cloud and Discrete Measurement Data
Metrology has an outsized impact on improving product quality. And, metrology is evolving rapidly especially with non-contact techniques such as 3D scanning or vision based technologies. These techniques not only help build out digital twins of parts, but also enable production throughput. But, are these point clouds from digital twins accurate, as compared to tactile or discrete measurements? In this webinar, experts explore an innovative high-speed non-contact technology that enables 3-dimensional accuracy across all data points in a digital twin and contrast this technology with traditional measurement methods such as a CMM.
Improving complex part measurements with ZeroTouch & Metrolog X4
Experts from DWFritz demonstrate how the combination of ZeroTouch® & Metrolog X4 can help address current 3D control shortcomings, including inefficiencies, slow throughput and increased manufacturing costs. This archived webinar provides an introduction to non-contact measurements, demonstrates how advanced point cloud analysis can improve metrology throughput, and focuses on the integration of multiple technologies to perform simultaneous measurements and communicate with other software.