Precision Manufacturing
Our precision engineering solutions power Tier-1, Tier-2, and Tier-3 manufacturing suppliers across various industries.
Precision part manufacturers around the world seek our help to solve their most complex production challenges. Whether it is building high-speed, inline inspection modules or developing and installing next generation production lines, or developing a non-contact metrology solution for a complex machined part, we have the capability to deliver. By leveraging our core strengths, we develop high performance integrated systems that can solve your toughest micron-level manufacturing problems.
Precision metrology for complex machined parts
Multi-process precision assembly
Custom automation for HVM
Precision picking and placing
High-speed motion control
Machine vision feedback
High-speed, non-contact metrology
Integration of joining processes (fastening, riveting, welding)
Laser processing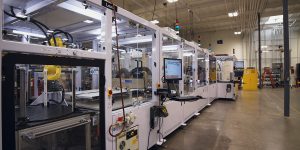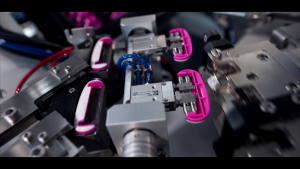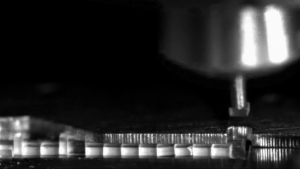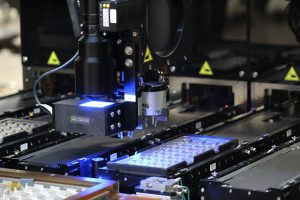 Advanced Solutions for Precision Manufacturing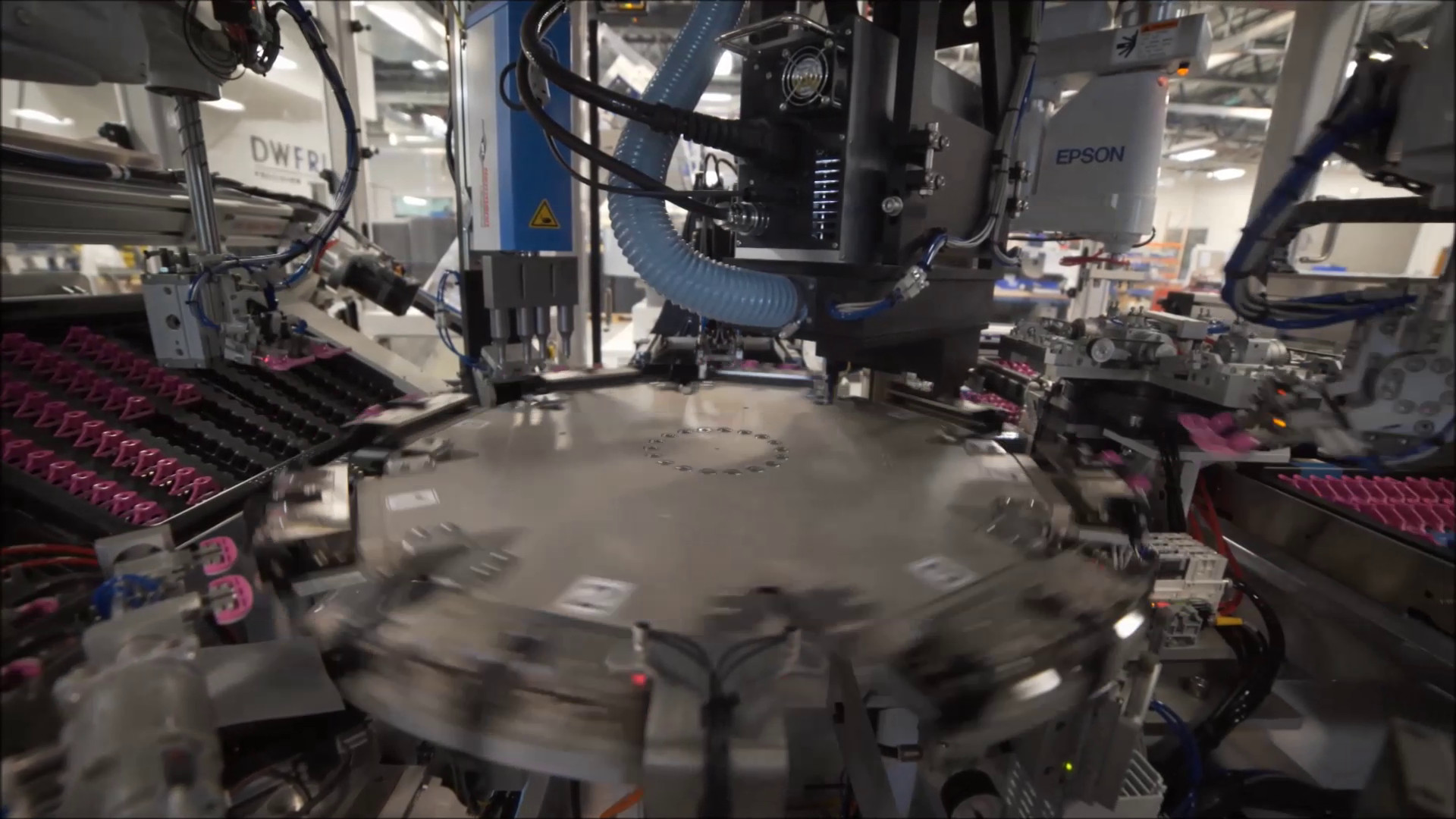 Our scalable precision automation solutions use six-axis robots fitted with custom end-effectors, vibratory feeders, precision tracks, conveyors to move input materials between modules, and machine vision systems that accurately position components before pick-and-place, ultrasonic welding, and other assembly steps take place. Using parallel processing designs and rotary tables, our systems achieve high throughputs while reducing overall floor space.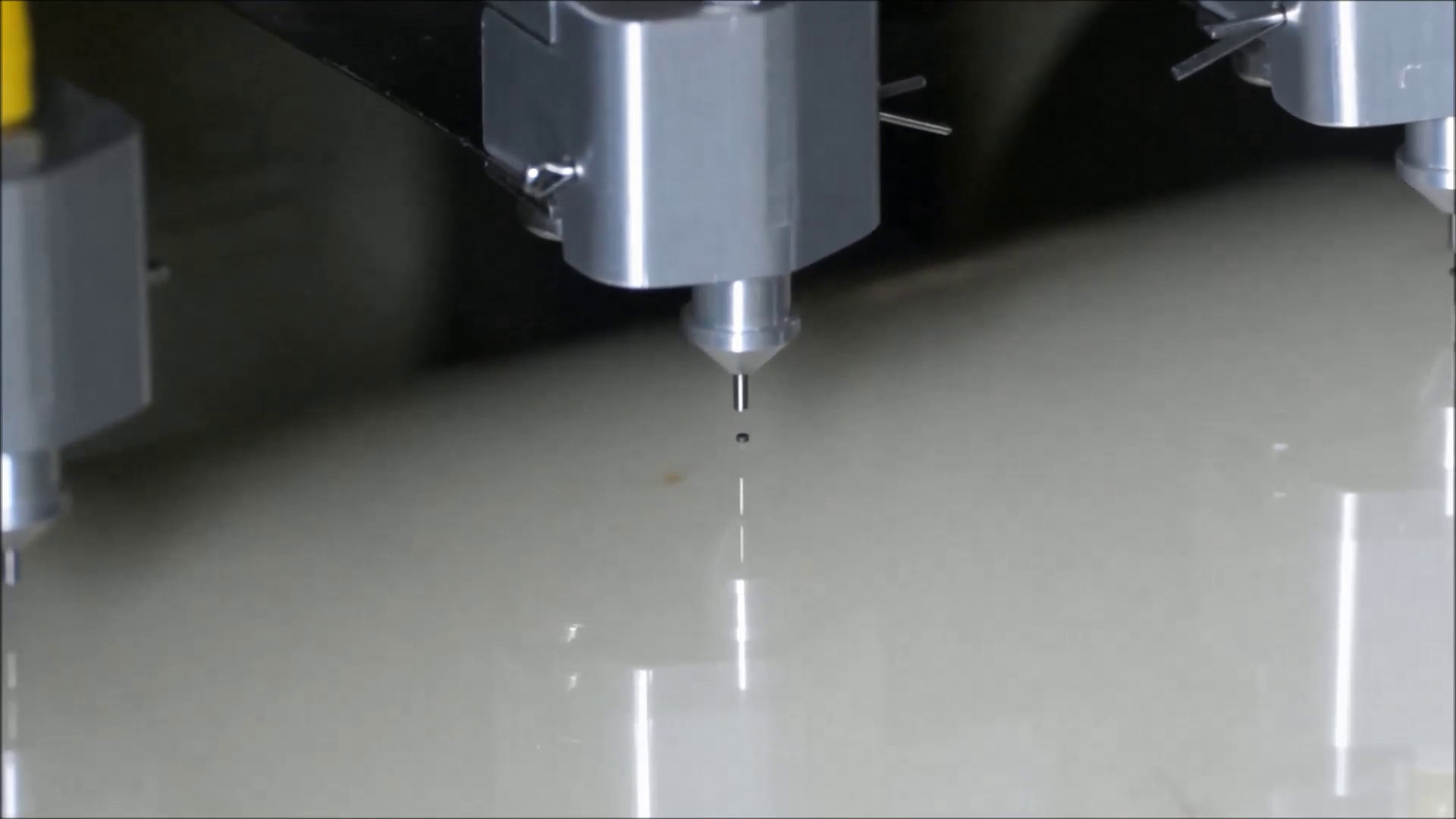 For precision inspection, we combine high-intensity strobe lighting with advanced sensors to obtain high image contrast. These systems can inspect a range of defects, including nicks, dents, and various cosmetic imperfections. Using high-speed pick-and-place systems with advanced machine vision sensors for alignment accuracy, our automated systems can precisely places components measuring only 0.625mm ±0.05mm in diameter and 0.3mm ±0.02mm in height within ±1.0mm tolerance to true position.
A consumer product manufacturer needed to automate the process of welding lubriplates onto razor cartridges, inspecting, laser marking, and packaging them for shipment.
An industrial manufacturing client needed an automated system to wrap wires around cast iron metal disks to reduce labor costs while maintaining high quality and throughput.